Preparing a bottle-feed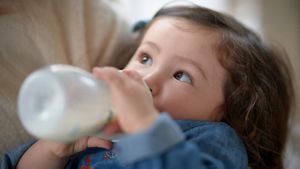 Preparation is key
Learn how to safely make up a feed
If you are thinking about bottle-feeding your baby, it's useful to know how to make up a feed before the time comes. Storing or freezing formula milk is not recommended, so you'll need to make up a new bottle for every feed. Always check the pack for correct preparation advice.
Making up a bottle-feed can seem tricky to begin with, but you'll soon find it becomes second nature. Watch this short video for a step-by-step guide on how to prepare a bottle correctly.

Last reviewed: 28th July 2014

Questions about feeding and nutrition?
Our midwives, nutritionists and feeding advisors are always on hand to talk about feeding your baby. So if you have a question, just get in touch.