Aptamil® Organic
Discover our Aptamil® Organic Infant, Follow On and Toddler Milks, made with certified organic ingredients.
Driven by our expert knowledge of science and nature, our new range has been inspired by 50 years of research in early life science and crafted with the care and expertise that we believe every parent and baby deserves.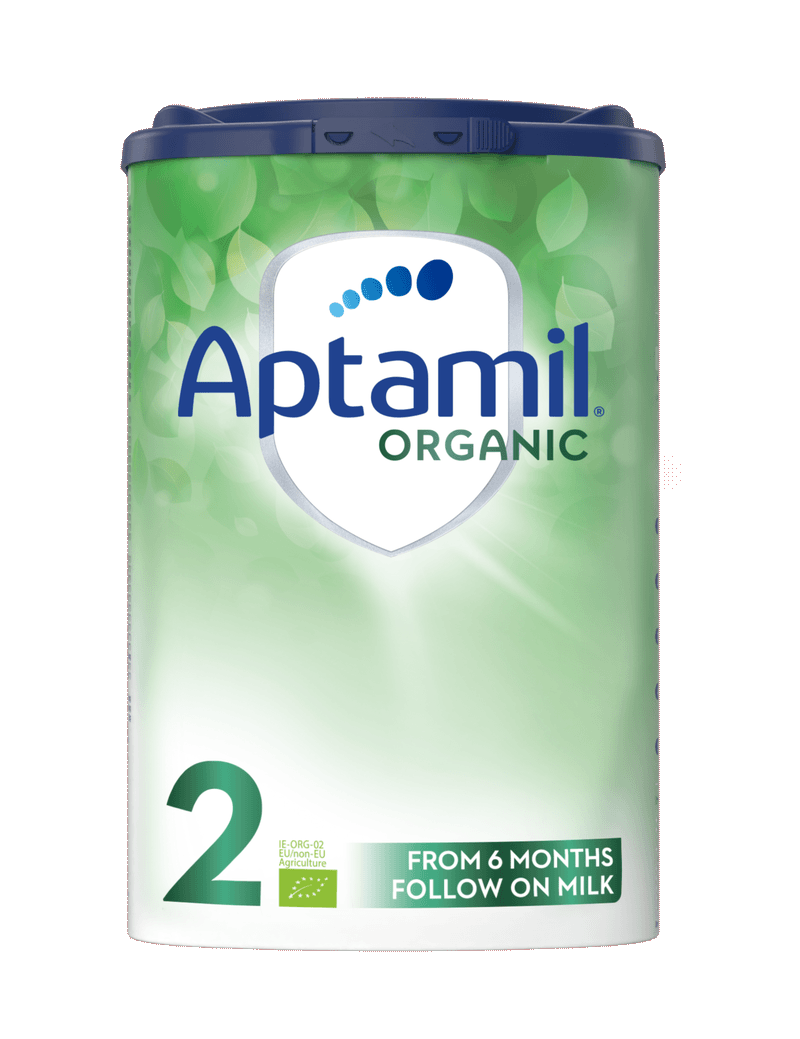 Inspired by 50 years of breastmilk research

Our global team of scientists have developed our next generation of formula milk, combining our blend of ingredients with our unique process.
Made with certified organic ingredients

We have made this organic formulation with animal welfare and the planet in mind. Our milk comes from cows that are pastured on open fields when the weather allows, in line with organic standards. From the sourcing of our ingredients to partnering with our farmers, quality is our highest priority.
No Palm Oil
We have ensured that palm oil has been removed from the blend of oils in the recipe.
Organic First infant milks
Suitable from birth
Organic certification
When you see the organic symbol on Aptamil® Organic baby and toddler milks, you can trust that these products have been produced in line with a strict set of organic farming standards. Buying organic means that you are choosing high levels of animal welfare, low levels of pesticides and no artificial fertilizers. These standards aim to deliver benefits across the whole food system, including the environment1.
Our Aptamil® Organic Cereals range has been certified by the Soil Association, an independent organic certification body that certifies over 70% of organic food in the UK2.
Questions about feeding and nutrition?
Our midwives, nutritionists and feeding advisors are always on hand to talk about feeding your baby. So if you have a question, just get in touch.
Quality guarantee
Parents care about every detail and so do we. That's why quality is our highest priority – from the sourcing of our ingredients, to partnering with our farmers, as well as safe and secure manufacturing processes.
Important notice:
Breastfeeding is best. Infant milk is suitable from birth, when babies are not breastfed. Follow-on milk is only for babies over 6 months, as part of a mixed diet and should not be used as a breastmilk substitute before 6 months. We advise that the use of formula milks and the decision to start weaning should be made only on the advice of a doctor, dietitian, pharmacist or other professional responsible for maternal and child care based on baby's individual needs. Use Aptamil Organic Toddler milk as part of a varied, balanced diet from the 12th month.