Ready to Drink
Aptamil® Ready to drink
Aptamil® ready to drink milks are an excellent choice when you want a bottle feed that is quicker and easier to prepare than powdered formulations. With no mixing, or boiling and cooling water, they are ready to drink!

Why Aptamil® Ready to Drink?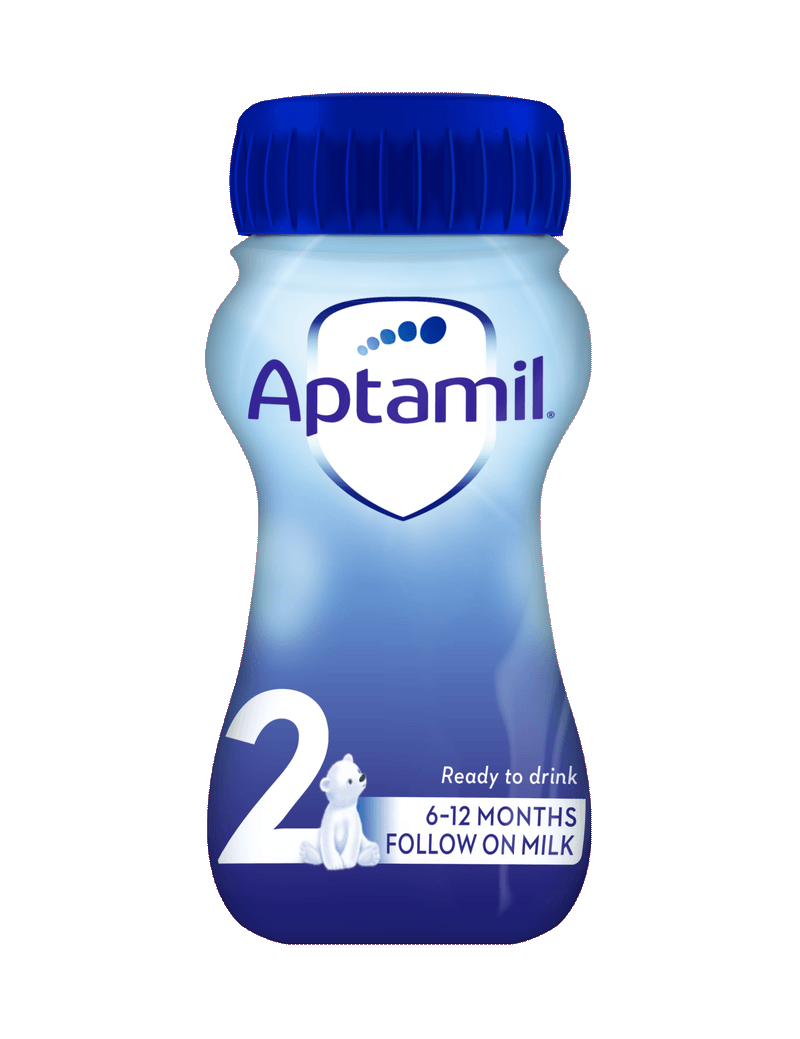 Ready to drink, anytime, anywhere.
Great for days out and holidays. Simply shake, pour into a sterilised beaker and feed to your little one.
Inspired by 50 years of breastmilk research

Our global team of scientists have developed our next generation of formula milk, combining our blend of ingredients with our unique process.
No Palm Oil
We have ensured that palm oil has been removed from the blend of oils in the recipe.
Ready to drink follow on milks
Suitable from 6 months +
Ready to drink toddler milks
Suitable from 12 months +
Tips for summer adventures
Questions about feeding and nutrition?
Our midwives, nutritionists and feeding advisors are always on hand to talk about feeding your baby. So if you have a question, just get in touch.
Quality guarantee
We are devoted to providing you & your baby our very best.

We don't produce for any supermarket own-label brands.
Find out more about our commitments to high quality

Important notice
Breastfeeding is best. Follow-on milk should only be used as part of a mixed diet from 6 months. Talk to your healthcare professional. Always follow preparation instructions and storage advice.
Infant formula is suitable from birth when babies are not breastfed. Follow On Milk is only for babies over 6 months, as part of a mixed diet and should not be used as a breastmilk substitute before 6 months. We advise that the use of formula milks and the decision to start weaning should be made only on the advice of a doctor, dietitian, pharmacist or other professional responsible for maternal and child care based on baby's individual needs.
Use Toddler Milk as part of a varied, balanced diet from 1 year